The above oblong dining table assists in creating a dining area that is both useful and elegant.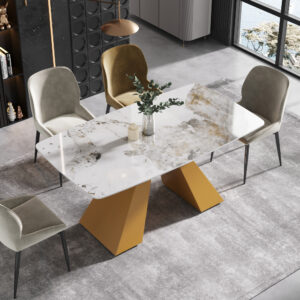 This dining room table, which has an imitation marble surface with an exquisite texture, will highlight refined natural aspects while also lending an exquisite accent to any environment.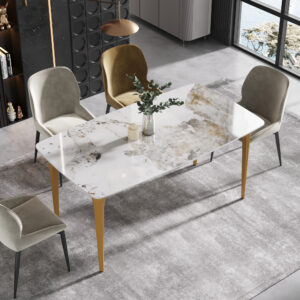 It has a metal base, which provides solid stability and contributes to a sleek, luxurious look.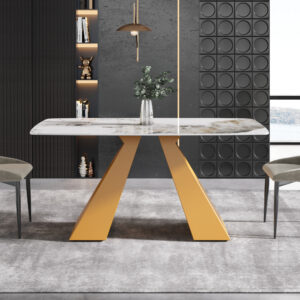 Shipping:
We ship the sofas from our warehouse in California and with Fedex shipping, most orders should be delivered within 1 week.
Returns:
We offer 30 Days hassle-free returns if you are not happy with the item.