The sofa has become a symbol of comfort and relaxation, the place to rest and recharge after a long day so you're ready to head out tomorrow morning. It's easy to see why so many people love having furniture like this for themselves in their homes – but it's also easy to see how difficult it can be to find the right furniture! Mario Bellini realized that there were a few different spaces in the market and he designed the revolutionary Camaleonda sofa to meet this need. The Camaleonda sofa has become one of the most iconic modular sofas.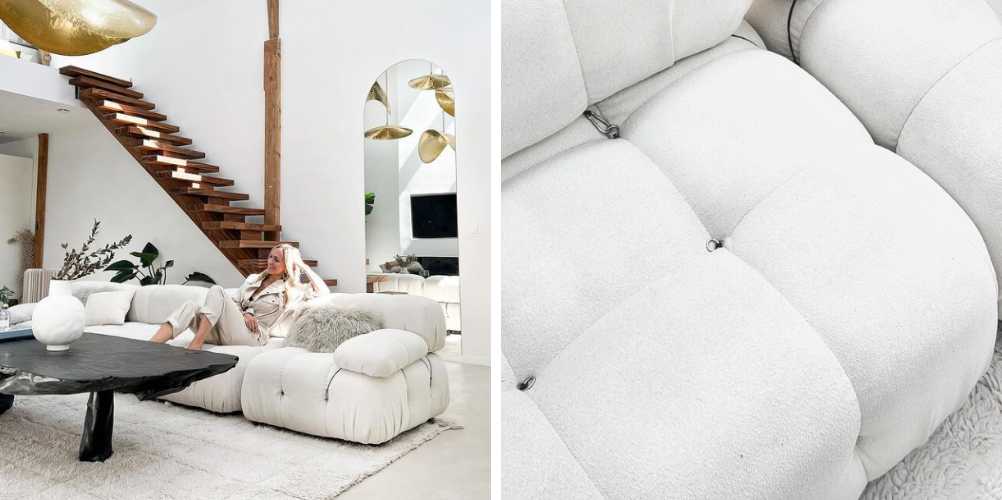 Italian designer Mario Bellini created the first Camaleonda sofa in the 20th century. The concept of the modular sofa stems from the fact that people are different and have different types of homes. Therefore, people need a sofa that reflects their needs. The most important feature of modular sofas is their customization in a reconfiguration to suit any living space or situation. It also means that if you have a smaller living room, you can reconfigure the modules to fit your space rather than opt for a larger model. You can also use a module to create an inviting seating area, ready to enjoy the comfort of the Camaleonda sofa. This ultimately creates a sense of unity within the family.
The Camaleonda sofa is a modular sofa designed for comfort. The modules in the middle can be used with corners and sofas to create your own unique sofa. It's perfect for living rooms, and it can be customized with or without armrests.
The trendiest furniture of 2023
Since its re-release, the Camaleonda sofa is now the most popular sofa in the world. The sofa's modular design allows for an infinite number of configurations, as well as a variety of color options, making it perfect for any living room space. Thanks to its clean lines and variety of upholstery options, it's no surprise that this versatile sofa has been voted the trendiest sofa of 2023. Most interior designers and influencers agree that this will be the number-one choice for living room design for years to come.