Whether at home, in the office, or in outdoor activities, chairs and sofas are undoubted necessities, and with the continuous change in consumption of trend lovers, from clothing to sneakers, to trendy games and artwork, there are more and more people to improve the quality of life and add furniture items with trendy attributes.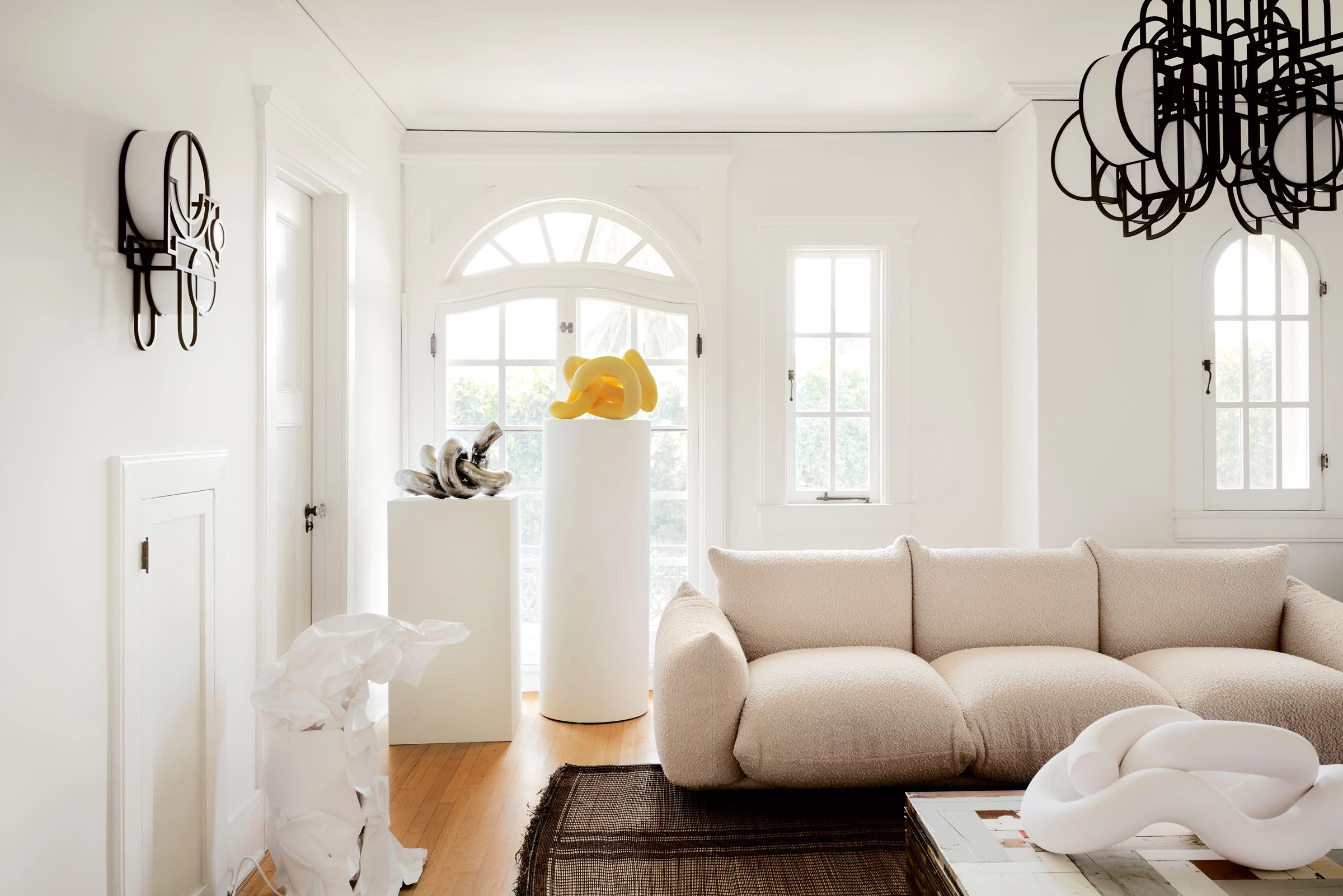 The full shape of the sofa is very different from the ordinary sofa, with a little witty design, all from the designer Mario Marenco can not hide the comedian gene. The revolutionary concept originated in 1970, the seat, backrest and armrests are made of oversized high-compression multi-density foam pillows and lined with waxed cowhide leather, after a period of time, the waxed leather will produce beautiful texture with the number of rides, giving the Marenco sofa a unique style flavor of "time".
Marenco has a simple and luxurious appearance. Thanks to its high-density foam filling, it greatly improves the quality of life and comfort of users. It breaks the previous design of a fixed sofa combination with a backrest, cushion, and armrest. It is also the first in the furniture industry. A sofa that can be disassembled and reassembled to realize – "The pillow is not only the back of the chair, but also a cushion, and it can also be an armrest." Unmistakable design, extensive modularity, comfort, softness, experimentation, and style. It is these characteristics that make the Marenco sofa by designer Mario Marenco still a must-have in modern furniture today.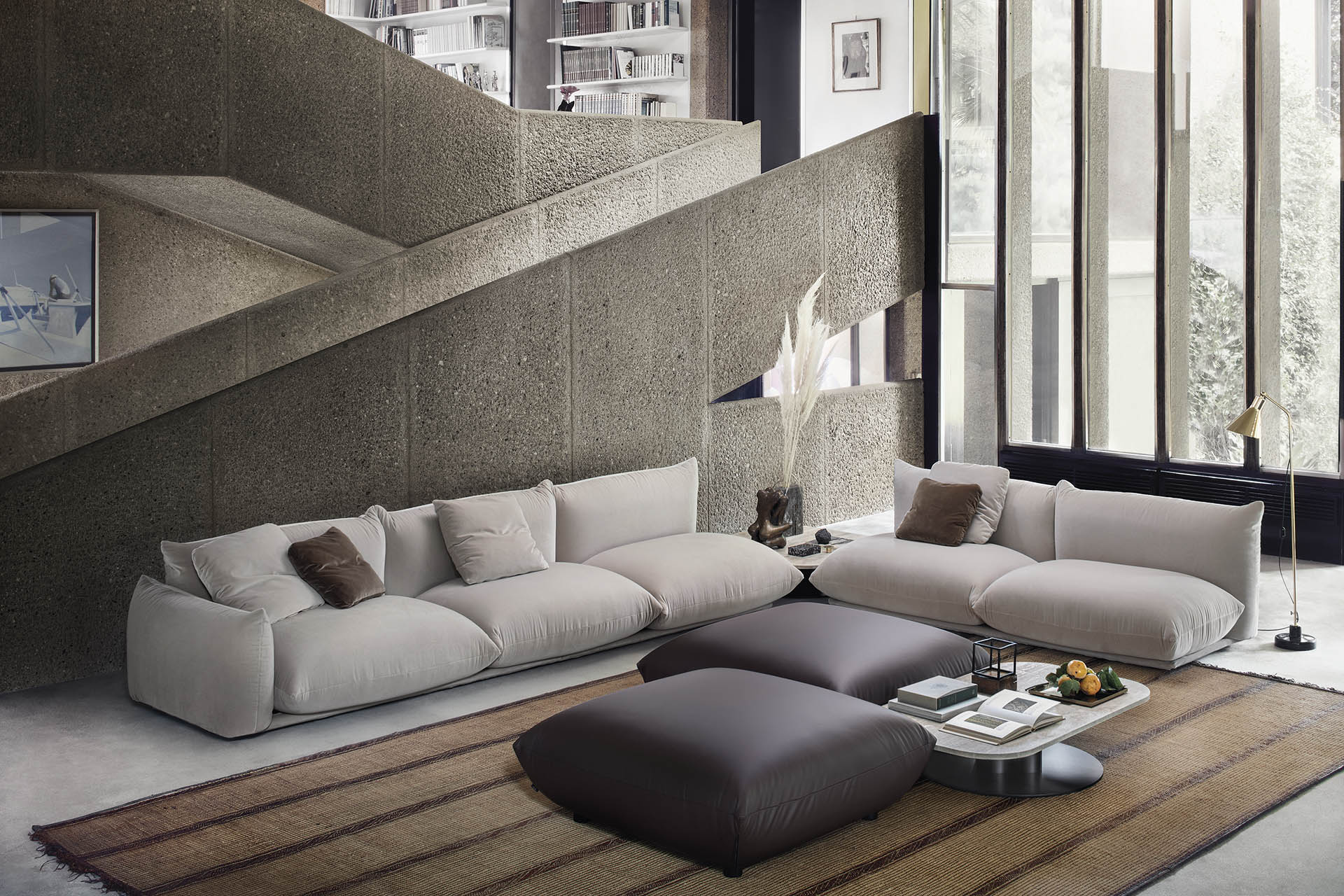 In fact, Marenco introduced a revolutionary system for assembling cushions and armrests on a base. The cushions were simply screwed into the metal frame, thus adding sturdiness and strength. While the large round shapes of the cushions show stiffness on paper, they reveal the comfort of Marenco and the fact that once you sit down you are enveloped as if in a hug. The different densities of non-deformable polyurethane foam padding allow the body to sink comfortably, while the internal structure of the metal tubes ensures proper support. The fabric version has a practical fully removable cover. Except for the leather version, each element (backrest, seat and armrests) is individually upholstered and easily removable.
Marenco sofa is elegance, comfort and warmth at its best. With its eight cushions and almost invisible structure, it is the quintessence of late 20th century design.