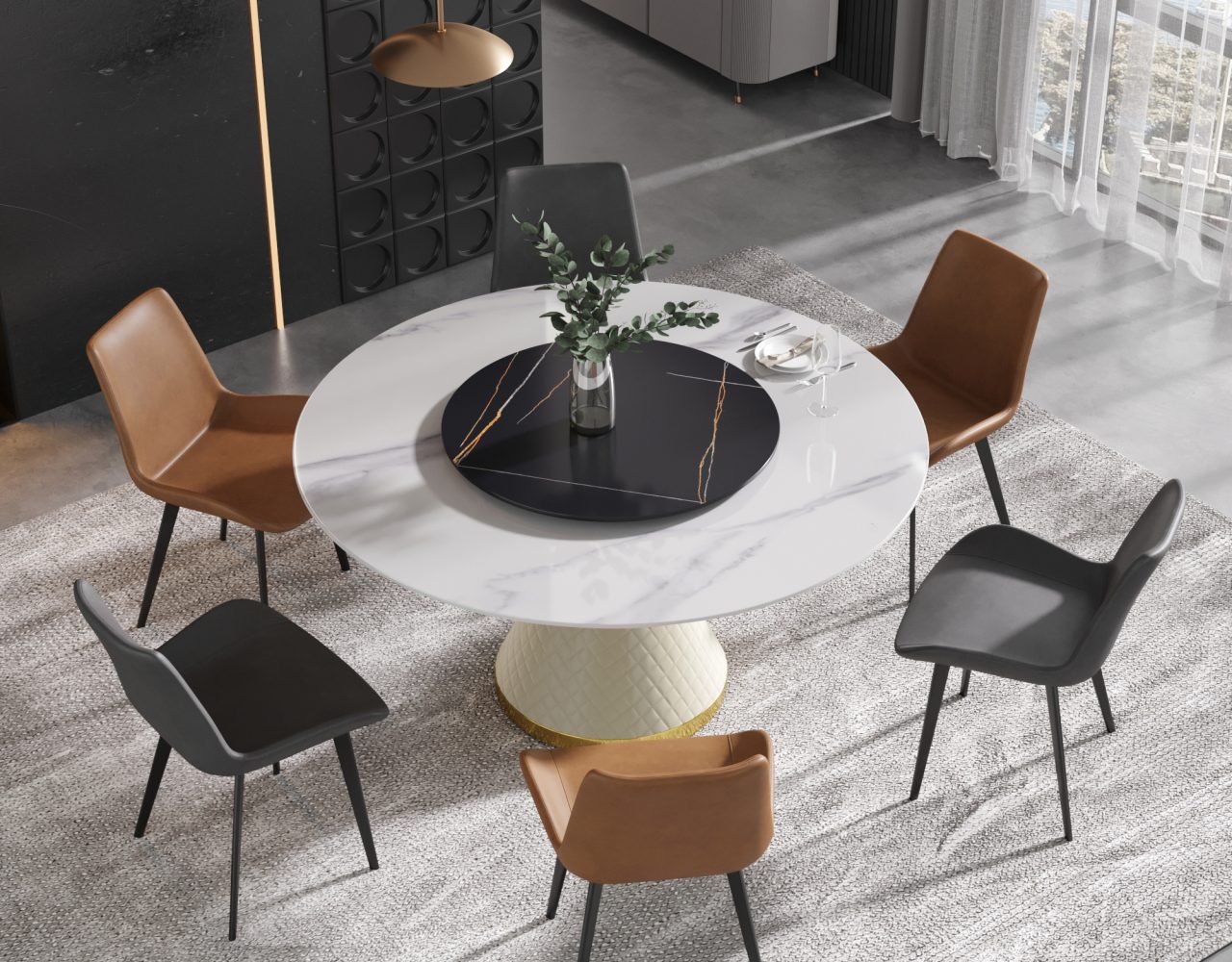 This unique dining table is full of charm and luxury, and will surely spark conversation at casual family dinners and dinners!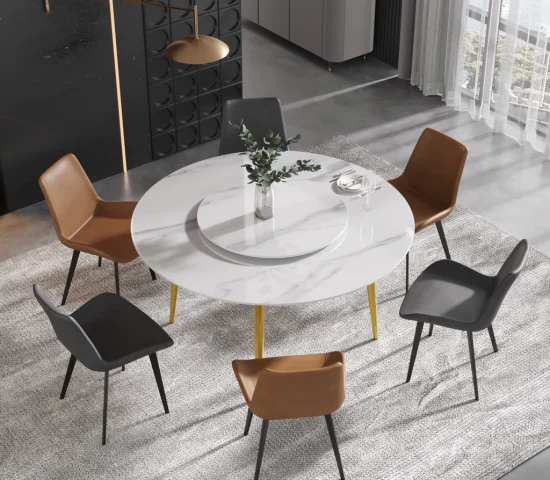 Seating Capacity
The white marble table top shows a huge circular outline, which can accommodate six people to gather together and dine elegantly.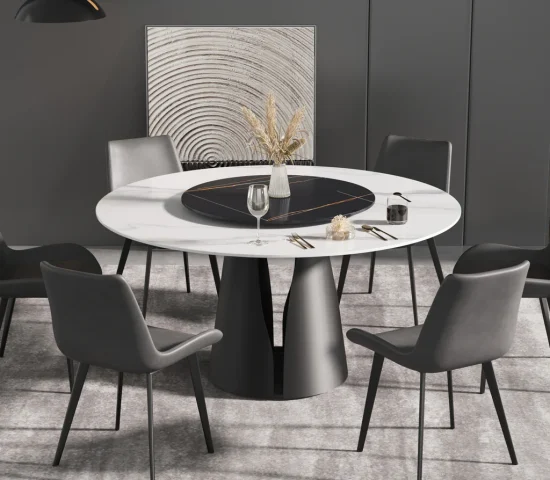 Solid & Stable Support
Comes with a rotatable table, the base is made of durable metal and stainless steel, forming a stable support, bringing instant eye-catching appeal to your layout.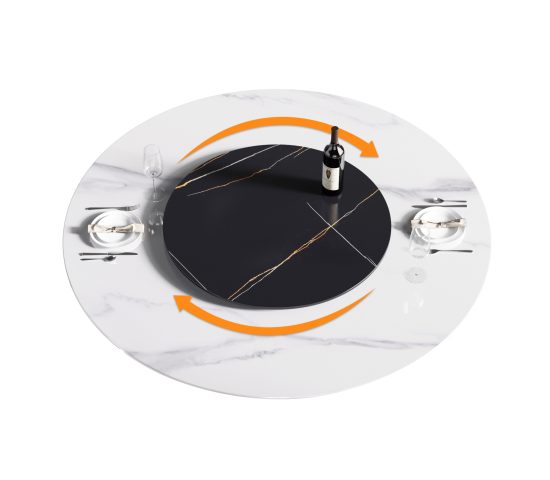 Durability & Easy to Clean
One of the most sturdy surfaces, which is heated and pressed into a leaf to provide you with a tabletop that will last for years. The rock table is also easy to clean.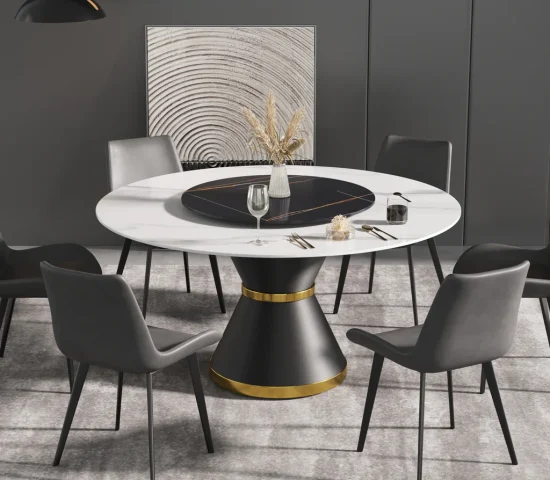 High Quality
Base features geometric complexity with its sinuous form that features contours crafted by our brand's b*est artisans.
SHIPPING
We ship the sofas from our warehouse in California and with Fedex shipping, most orders should be delivered within 1 week.
RETURNS
We offer 30 Days hassle-free returns if you are not happy with the item.