Featuring a crescent shape and curved lines, this sofa enjoys a flexible appeal with character and individuality.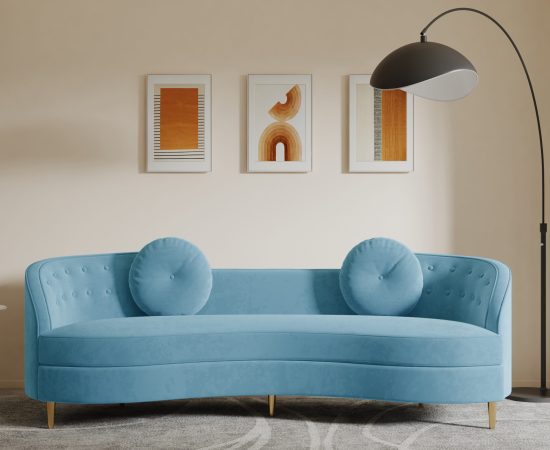 ELEGANT LOOK
Upgrade your living room with the elegant look of this sofa. Upholstery and seating padding with high density foam adds maximum comfort for you when lounging after a long day.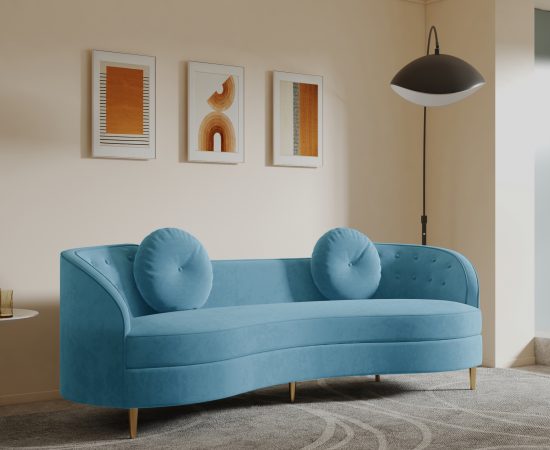 EPITOME OF STYLE AND COMFOR​
It may seem like a formally strong sofa but it is sovereign in its elegance. Its back is padded individually upholstered.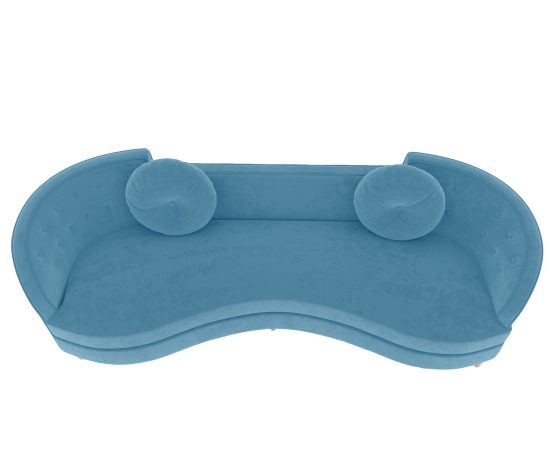 SFOT & UNIQUE
Featuring an overstuffed design, this sofa offers premium comfort with its plump cushions, soft, and durable high-end fabric upholstery. It is made for lounging and makes a bold statement in the living room, family room, or other lounge areas.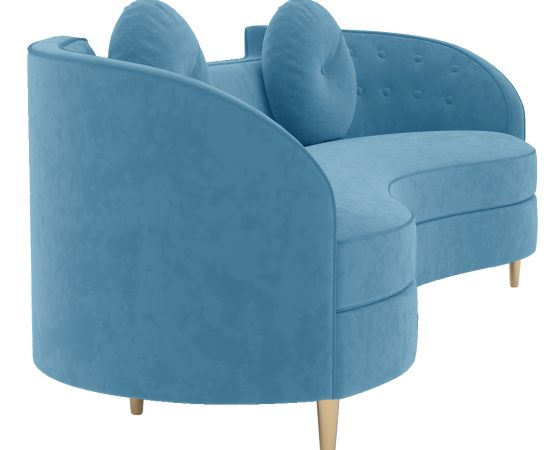 HIGH QUALITY
Supported with tapered metal legs in gold, this sofa is stable and ready to make a statement in your home!
Features:
Upholstery Materials: Velvet
Toss pillows are included.
Product Care: Wipe with clean cloth and mild soap, when needed
Packing size:100.8"x 32.8"x 24.8"
Dimensions & Weights
Medium Dimensions: 100"W x 32"D x 30"H (2520mmW x 820mmD x 620mmH)
Shipping
We ship the sofas from our warehouse in California and with Fedex/UPS shipping, most orders should be delivered within 7-12 days.
Returns
We offer 30 Days hassle-free returns if you are not happy with the item.