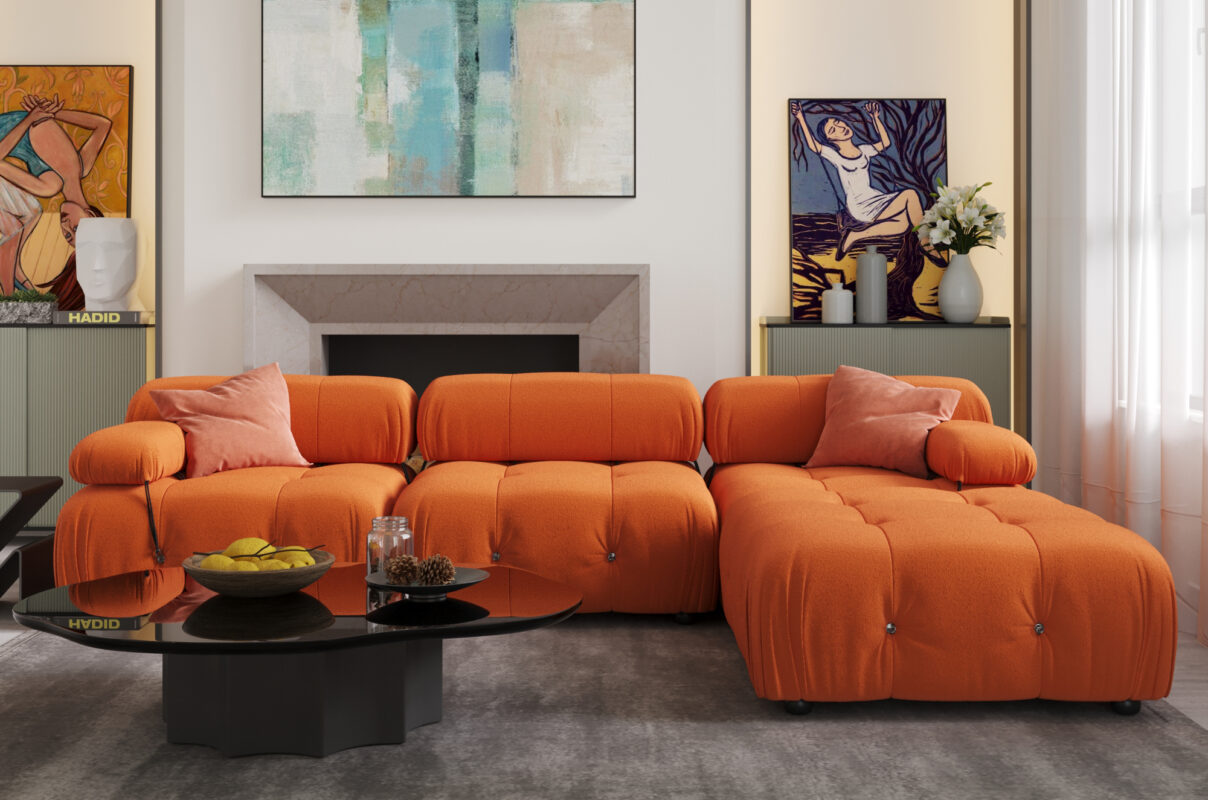 The backs and armrests are provided with rings and carabiners, which allows the user to create a perfect seating landscape. Upgrade, sponge spring pack compression packaging. The soft curves of each carefully crafted cushion create a luxurious and comfortable seat for the ultimate in stylish comfort.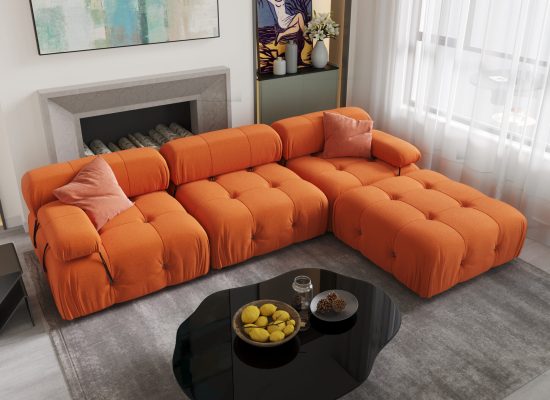 WIDE APPLICATIONS
This sofa has a variety of styles. No matter you put it in your living room, bedroom or office, they can match all the space perfectly. The sofa is very spacious and comfortable, so we can sit on it to watch TV, read books, work or take a lunch break...They are all very good choices.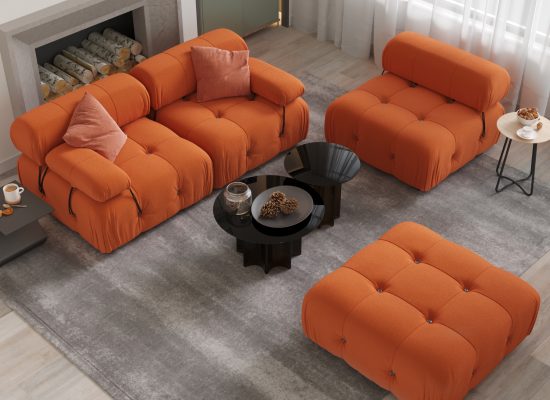 REMOVABLE & CONVINIENT
This modular sofa can be moved and assembled easily. Vibrant colors to add color to our living room and house. It's the perfect choice to decorate our house. We have to say that this sofa will be the most popular style in the future.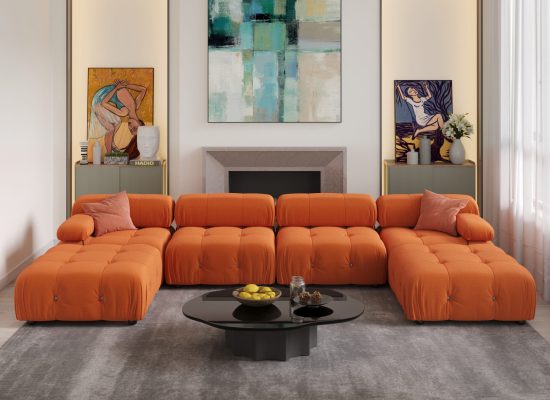 COMFORTABLE & SOFT
This sofa is made of the most popular fabric teddy velvet, which is very soft and comfortable. When we are watching TV or playing games, it will bring us supreme enjoyment. I believe both adults and children, and even pets will be very fond of this sofa.
HIGH QUALITY
It is worth noting that this sofa has been loved by design-minded for years. The Sofa is lightweight but still extremely comfortable. What may surprise you, however, is just how sturdy these retro sofas are and how much support they offer.
SHIPPING
We ship the sofas from our warehouse in California and with Fedex shipping, most orders should be delivered within 1 week.
RETURNS
We offer 30 Days hassle-free returns if you are not happy with the item.