If you feel like giving a twist to the style of your living room, you can choose to place a Togo sofa.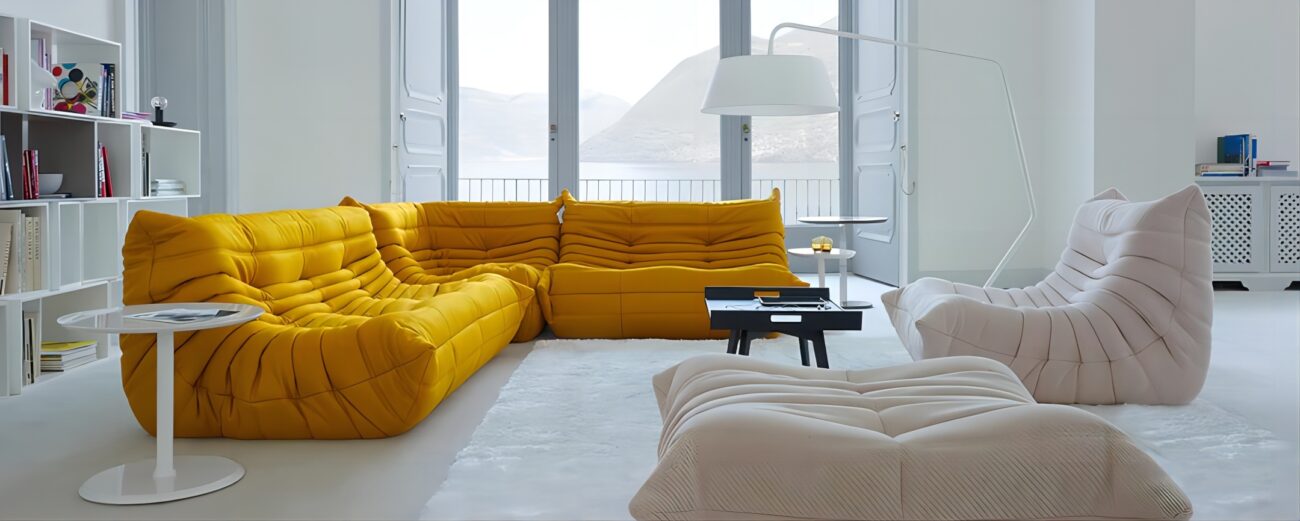 "The houses and the decoration are part of one of the great obsessions of the social network."

Anonymous
During the last year, decoration has gained unusual interest, especially that of Nordic nature, perhaps justified because, during the confinement, there were many content creators who began to record more videos at home, thus showing parts of their home, in addition to the already well-known house tours. As in almost everything, the decoration also has its objects of desire each season and this year they are most evident.
And the piece of furniture that surely has passed through your eyes and that you have stopped to look at is the so-called 'Togo' sofa.
More than just a decorative object, the 'Togo' sofa is a true work of art. Michel Ducaroy created it in the 1970s, which he defined as "a tube of toothpaste that folds itself". The 'Togo' sofa was first exhibited at Le salon des arts ménagers in 1973 and was admired and awarded in the celebration of this important event.
---
The 'Togo' sofas are handmade and come in three different types of foam, and those who have tried them say they are like a cozy embrace, whether sitting, lying, alone or with a companion. Alternatively, the versions of the "Togo" sofa are very diverse, all easily identifiable by their shape and wrinkles, but they can be found in almost a thousand different textures and shades.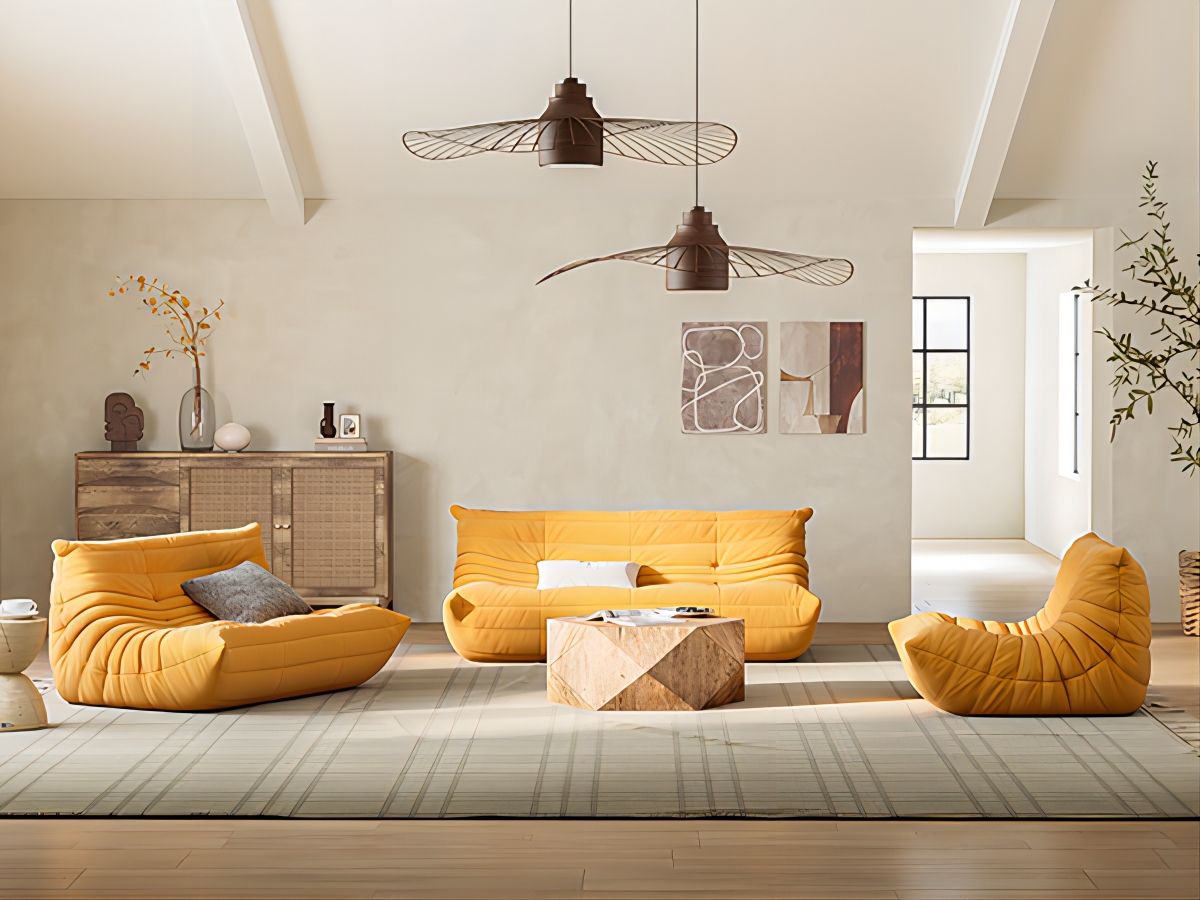 A piece of furniture whose value is constantly increasing
The 'Togo' sofa in its vintage version is, if possible, more desirable than the new one. In addition to dominating the homes of numerous international influencers and celebrities, this sofa crowns the lobbies of some of the best hotels in the world, such as the Standard, in Hollywood, and has starred in fashion campaigns for brands ranging from Coach to Zara.